Fancy City
系列作品《 Fancy City 》

当城市的灯光织成了繁星的网络时,"城市是宇宙的摹本"这一句话变得格外有魅力。
幻想着在理想都市中不拘谨的,开放的,自由的,漂浮的状态。可以是浪漫的驾驶夜、望远镜中的奇迹、包揽一切的过山车、手牵手舞动的路灯灯光、踩在汽车顶跳跃的我…… 一切有关City的浪漫与生命力溶于醇厚的夜晚中。 抱着幻想和好奇重新审视身边的环境,便会输出新的看法。在城市中游走,抬头看高楼的灯光,或是你习以为常的街道,有时候能找到被刷新过后的美。
"WELCOME TO THE GROOVY NIGHT!"
memory of the city
系列插画/GIF
When the city's light weaves into a network of stars, the sentence "city is the copy of the universe" becomes particularly attractive.
Fantasy in the ideal city is not rigid, open, free, floating state. It can be a romantic driving night, a miracle in a telescope, a roller coaster that covers everything, street lights dancing hand in hand, and I jumping on the top of a car All the romance and vitality of city dissolve in the mellow night. If you re-examine the environment around you with fantasy and curiosity, you will output new ideas. Walking in the city, looking up at the lights of tall buildings or the streets you are used to, sometimes you can find the beauty after being refreshed.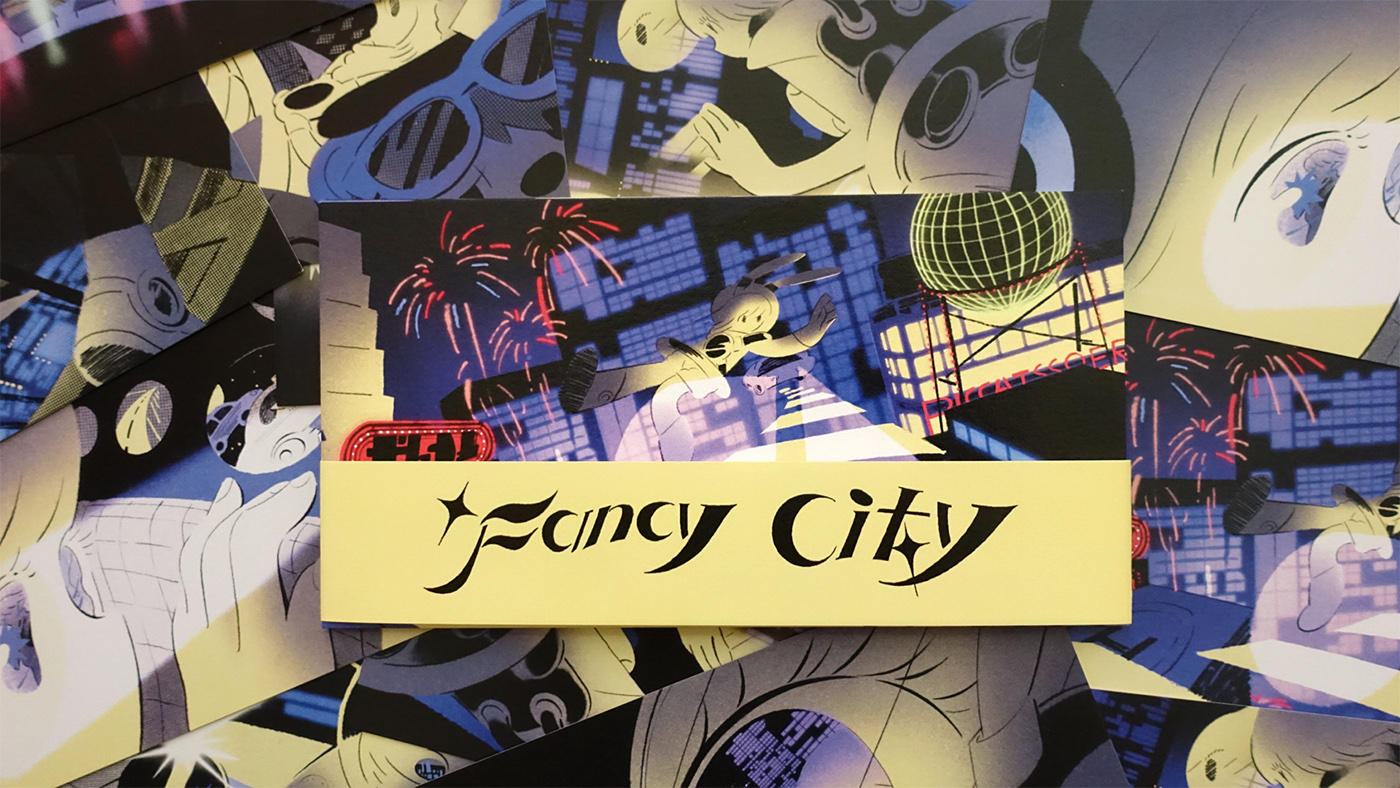 ILLUSTRATION ©️ Toi 2020.7 Reproduction without permission is prohibited. All right reserved.